Press and Events: Discover our Exclusive Green Beauty Services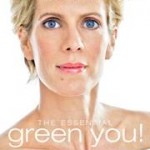 Deirdre Imus, Founder of the site devoted to environmental health, and a New York Times best-selling author and a frequent contributor to FoxNewsHealth.com, and Fox Business Channel had added Green Spa on the Go to her Green Sources: Personal Care page.
We love you too Mrs Imus, you are the best!
Unruly: December 2016
Green Spa on the Go team was pleased to do manicures and chair massages on December 12 2016 at the J3 Media Agency office in Times Square NYC
Indeed: October 2016
Green Spa on the Go was part of the treat Indeed wanted to give their employees for their annual Wellness Day! It included manicures and massages in both of Indeed's offices in NYC and Stanford, CT
TopShop: August 2016
Green Spa on the Go was present doing manicures at a Summer Event at The Surf Lodge Hotel in Montauk, NY applying nail wraps created by a collaboration between NCLA and Topshop
February 2012
Green Spa on the Go was thrilled to host the corporate event for ESPRIT! They relaxed in the comfort of their own office with some massages, mini-manicures and aromatherapy.
September 2011
Green Spa on the Go worked with Nylon Magazine for their September issue, love that 30s & 40s style!
October 2010
Green Spa on the Go participated in the photo shoot with Andrew Garfield for Interview Magazine!
Febrero 12 2010
The beautiful Katharine McPhee of American Idol season 5 gets glammed up with Green Spa on the Go before a lounge party downtown NY.
October 28 2008
Kerry Washington got glammed up with Green Spa on the Go before the Fashion Group International's 25th Annual Night of Stars.